BUSINESS CASE
Successfully managing
an Integrated Water Service System
DOWNLOAD THE BUSINESS CASE



Gruppo CAP optimizes asset management
thanks to I-am and Hexagon
Gruppo CAP, the company that manages the Integrated Water Service in 154 municipalities of Milan and the provinces of Monza-Brianza, Pavia, Como and Varese with a catchment area of approximately 2.5 million citizens, has chosen I-am and Hexagon to reorganize asset management.
Gruppo CAP wanted to improve the digitalization of processes and especially asset management. The information was spread across various business systems and the level of detail of the assets was specific to each direction. Some information relating to the assets was managed on Excel sheets and the maintenance records were acquired in paper format and then reported in a second phase in the company application.
What are the advantages of adopting an
Enterprise Asset Management System?
What are the concrete benefits that a utility company can derive from it?
Currently, Gruppo CAP manages approximately 10.000 assets with HxGN EAM. All relevant information and technical details relating to plant components are managed centrally. The information on procedures, maintenance and management processes, in the past managed on paper documents, can be managed via the app.
Thanks tothe integration with Work Force Management for the management of work orders, prompt intervention and meter replacements, all the work performed, and the related costs, are recorded on HxGN EAM allowing to check in real-time the activities carried out and their type (scheduled maintenance or intervention following a fault).
The introduction of the HxGN EAM Asset Management System was a strategic choice. Today, it has become one of the most important applications in the company. We expect that, over time, the technological choice will further confirm itself as a winner."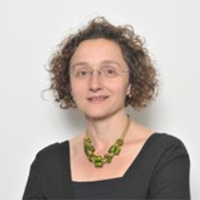 Tiziana Lorefice
Senior IT Project Manager, Gruppo CAP
«The path undertaken with I-am and HxGN EAM formed the basis for the re-engineering of our processes. A long and complex transformation that allows for the continuous improvement of all business processes»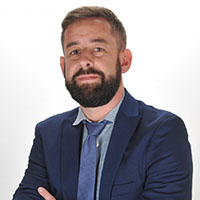 Matteo Belloni
Head of Asset Management, Gruppo CAP
The introduction of an EAM System was the launching pad for Gruppo CAP towards a re-engineering of many business processes. The combination of the benefits obtained from the introduction of HxGN EAM and the objectives set by the new maintenance engineering business function confirm Gruppo CAP vision, which aims at continuous improvement in the efficient management of its assets.